Home
About Us
Apparatus
Application
Auxiliary
Blue or Red Lights
Boy Scouts
Building Dedication
Calendar
Call Breakdown for 2011
Call Breakdown for 2012
Call Breakdown for 2013
Call History
Contact Us
Creation of the Firefight
Cruise - 2013
Driving
ERG
Emergency Plan
Files
Fire Glossary
Fire News
Fire Police
Founding Fathers
Guestbook
Hall Renting
History
History by Dates
Juniors
Life Members
Links
Members
Members Years of Service
Memory of Past Members
New Rescue / Engine
Open Burning
Ordinances
Past Chiefs & Presidents
Pictures
Pocono Record Articles
Re-Addressing
Real Estate
Recipes
Thank You...
Video
Want To Be Firefighter
What is a Firefighter?
Line of Duty Deaths
May 11, 2013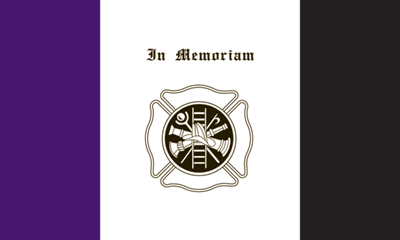 Safety Tips for the Month
April & May 2013
Keep grills at least 10 feet from any structure.
Have a spray bottle or fire extinguisher handy
Check gas grill hoses for cracking, brittleness, holes and leaks.
Please remember these are just a few safety concerns and you should visit the site below for a
completed list.
Information provided by:
SMOKE DETECTORS
SMOKEY BEAR
Picture Gallery
Apparatus Gallery
Contact Information

Jackson Township Volunteer Fire Company
PO Box 215
Reeders, PA 18352



Non-Emergency:
570-629-0162

Emergency:
911

Contact Us


Boy Scouts of America
Troop 80
Buckle Up
DRIVING & TEXTING
EMERGENCY PLANNING
Facebook
MADD
Recycle
STATIONS
Station Numbers
List of local fire and EMS
units that support Station 27
Station 27
Jackson Twp Vol Fire Co
Station 23
Blue Ridge Hook & Ladder
Station 34
Pocono Twp Vol Fire Co
Station 43
West End Fire Co
Central Pocono Ambulance
4-1 ALS/BLS
4-2 ALS/BLS
(Advanced Life Support/
Basic Life Support)
West End Community Ambulance
Assoc
8-1 ALS/BLS
8-2 ALS/BLS
TERROR ALERT
The Salvation Army
226 Washington Street
East Stroudsburg, PA
570-421-3050
Recent Calls

Sun. May 12th 2013
Odor of Gas

At 1221 hours Station 27 was dispatched to 2077 Rt 715 for an odor of gas in the residents.

Read more »



Thu. May 9th 2013
MVA (Mutual Aid)

At 1222 hours Stations 34, 27 and 4-1 were dispatched to Rt 715 and Sullivan Trail for a motor vehicle accident. Station 34 o...

Read more »



Wed. May 8th 2013
Smoke Investigation

At 1515 hours Stations 27 and 43 were dispatched to Neola Church Rd at Neola Rd for smoke in the area. From 27-7 it was a con...

Read more »


2013 Call Volume
| | | |
| --- | --- | --- |
| | Fire | EMS |
| Jan | 19 | 1 |
| Feb | 8 | 1 |
| Mar | 11 | 2 |
| Apr | 24 | 2 |
| May | 6 | |
| Jun | | |
| Jul | | |
| Aug | | |
| Sep | | |
| Oct | | |
| Nov | | |
| Dec | | |
| Total | 68 | 6 |
View Call Volume History
Advertisements